Artistes
BADORD Jacqueline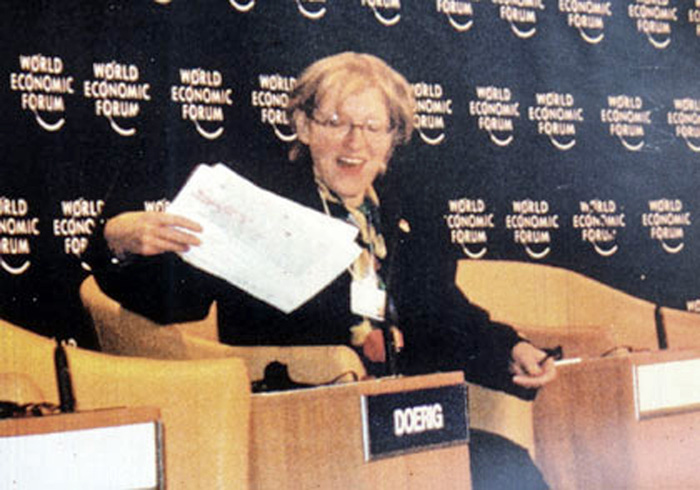 Roswitha Doerig

2bis rue FEROU
75006 Paris
Tel : 01 40 51 03 29
Mail : doerig.peintre@wanadoo.fr
www.doerig-peintre.net
1957 - New York : élève de Franz KLINE - Columbia University
1968 - Église Saint Paul à Nanterre : Vitraux
1985 - Participe à l'empaquetage du Pont Neuf par Christo
1990 - Stuttgart : exposition à la Neue Staatsgalerie - Fresco
Born in Appenzell, Switzerland, Roswitha Doerig began painting at the age of 18 at the Heatherley School of Art in London. She also studied under Franz Kline in New York while taking classes in stage design at Columbia University. She returned to Europe where for the next seven years she studied painting, fresco, lithography and stained glass at the École Nationale Supérieure des Beaux-Arts de Paris.
Doerig's major works include church windows for St Paul's Church in Paris-Nanterre, as well as five large tarpaulins on the façades of several buildings in Paris and one on the Neue Staasgalerie in Stuttgart. She says happily : " So my work is out on the street ".
Doerig was also involved in Christo's Paris project, Wrapped Pont-Neuf. Christo's works inspired her to do monumental art, including interior and exterior frescoes on a factory, a post office, a hospital, on private houses as well as hand-tufted tapestries on the wall of a bank hall and other buildings. Her paintings are works of "gestural expressionism" that observe the rule that less is more. "The less on canvas, the stronger its expression"
Exhibiting mostly in Paris and Switzerland, Doerig's work has also been shown in Washington DC, Bogotà, Stuttgart, Austria and other places around the world. In 1996 she was the first woman to receive the Kulturpreis of the Canton of Appenzell and was also the Invitée d'Honneur in the chapel of the École des Beaux-Arts in Paris.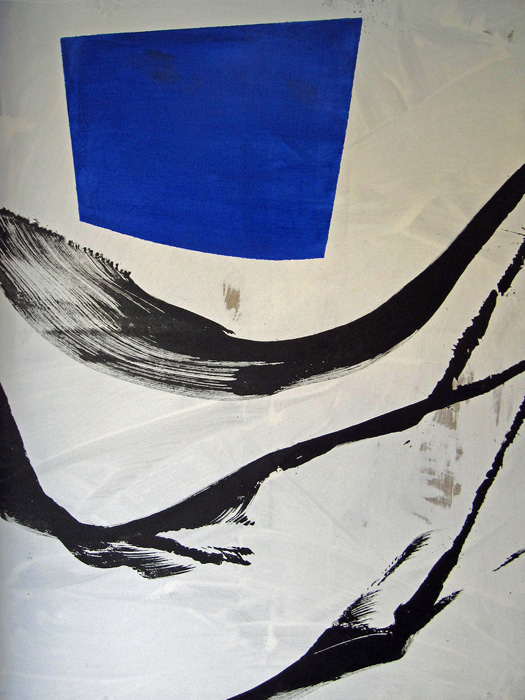 La Pucelle -162 x 130 cm - Peinture sur toile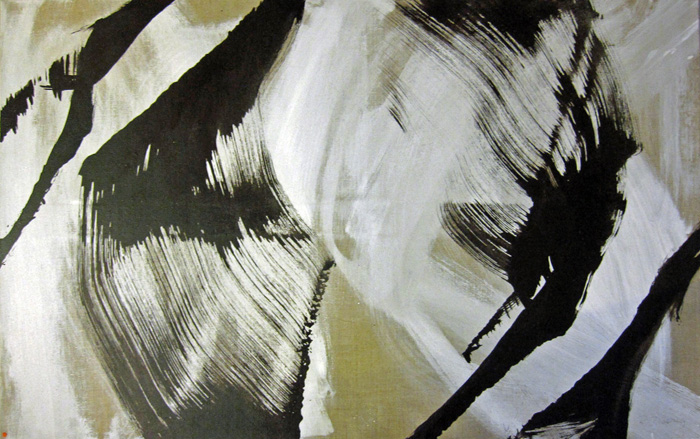 Sérénité - 130 x 81 cm - Peinture sur toile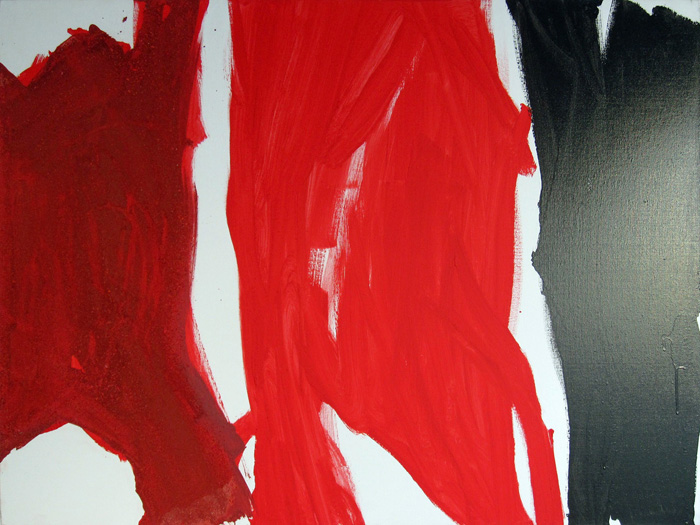 Trois êtres -130 x 96 cm - Peinture sur toile